Trading strategy with TC24. VolaBox
Trade outbreaks with statistical advantage
Engineering combined with trading expertise
Trading strategy with TC24. VolaBox
The TC24. VolaBox is a sophisticated trading strategy that is using the TC24. SwissBox. Our trading strategy with the TC24. VolaBox is a completely new approach to trading outbreaks in the markets even more effectively.
The TC24. VolaBox detects price ranges with a high probability of breakout using a complex mathematical model. Our software prepares this probability of breakout graphically and in turn ensures intuitive handling in practice.
Get the statistical advantage of TC24. VolaBox and trade breakouts with the SwissBox even more effectively with an enormously high hit rate.
TC24. VolaBox – Breakout trading strategy with statistical advantage
The approach of TC24. VolaBox strategy is based on the different lengths of stay of the course for certain price ranges.
Observations indicate that the market has a kind of "memory": there are price ranges in which the price is comparatively rare and short. In the event of a strong price movement, the price quickly crosses the scope of the TC24. VolaBox. Often the course changes direction on a VolaBox and leaves it after a short stay in the original direction. If the price reaches such price ranges, then a clear breakout is very likely.
Designed for those who want to improve your trading performance
Take advantage of our extensive TC24. VolaBox package:
You will receive a new trading strategy for breakouts, in addition a TradeRadar for the management of VolaBoxes and a live online course with the developer of this strategy – Christoph Kurze.
Online course with Christoph Kurze
TC24. TradeRadar-VolaBox for MetaTrader4
Find everything you need in one place with the VolaBox add-on
Everything automatically – less effort
It has never been so easy to connect a market with a TradeRadar: the new TC24. TradeRadar-VolaBox detects open charts with the VolaBox indicator and links them to the display without your intervention.
Even more efficient: The TradeRadar follows your way of working
Work as usual, the TradeRadar-VolaBox adapts: switch comfortably between the trading chart and the display of the TradeRadar. The efficient software design helps you to devote your attention to trading and not to the tool.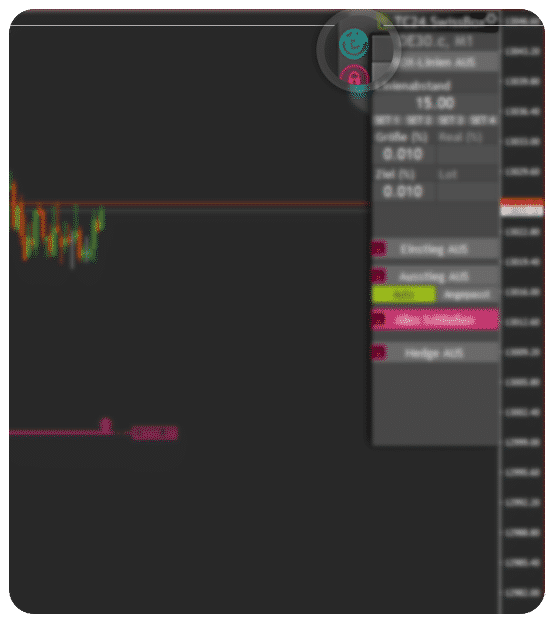 Get to know our innovative trading strategy in a personal online course
Let the developer of the strategy Christoph Kurze introduce you directly
When you use a trading strategy, it is important to understand it. Christoph Kurze will give you the TC24. VolaBox strategy in detail in the personal online course. Benefit from his many years of experience in the field of trading and strategy development and learn how to use the effective and innovative TC24. VolaBox package for your trading.
You will receive two training dates explaining the trading tools and how to use this trading strategy in the practical implementation can be used. In addition, all your questions will be answered live during the online course. Of course, you will receive a recording for your post-processing afterwards.
Stay up to date and follow us on our social media channels